Join Us at A Powerful
Spiritual and Psychic Development Workshop
A weekend seminar to Awaken and Enlighten the Inner You!
November 16th and 17th, 2013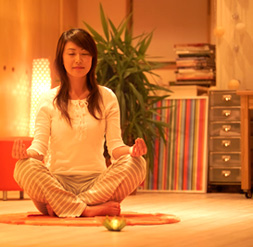 The Aura is a colorful energy surrounding all living things. It is a powerful vibration for both personal and global transformation.
At this weekend seminar you will learn the keys to increasing the Light within your aura, working from your heart outward. Developing this Light will bring you abundant blessings.
SATURDAY-November 16th (1:00 to 5:00 PM)
What you will be developing and gaining at today's Workshop/Seminar
Focus on your Spiritual Journey

Learn the Training Basics

Strengthen your Relationship with the Infinite

Strengthen your Relationship with the Blessed Higher Self

Release fear, blocks, pain – raise your Vibration

Learning and recognizing – How Do I Love?

Working with Kundalini Yoga Kriyas and Meditation

Experiencing and applying the spiritual chakras
The Quiet, Neutral Mind Shifts Our Inner Reality
The Spiritual Chakras
The first Chakra Group, zero to seven,
the Physical Chakras, are meant to help you with your development regarding the Earth, the Third Dimension;
Then, the next five chakras, eight to twelve, help you to become One with the Universe.
SUNDAY-November 17 (1:00 to 5:00 PM)
What you will be developing and gaining at today's Workshop/Seminar
Building Your Personal Vision Statement
Your vision needs to include
the following seven areas:
Work and career
Finances
Lifting fear and energy blocks
Maintaining health and fitness
Improving relationships
Achieving personal goals
Your contribution to the larger community
LEARN
Key Elements to a Vision Statement

Using These Qualities to Guide Your Thoughts

Working with your Angels, Guides, and Meditation

Creating Your Balanced and Successful Life
The Wrap Up – In White Light
Inter-Dimensional Vibrational Healing™ is the way of the future. This is high-level healing. This workshop gives you a step-by-step process on how to accomplish this.
Join Ellen Pellgrino and Elizabeth Joyce as they work with you and your essence-making you healthy and beautiful within and without.
Saturday and Sunday
November 16th and 17th, 2013
1:00 pm to 5:00 pm – both days
Location:
Beach Club Estates
Age of New Beginnings Spa
161 Rose Drive
Lake Ronkonkoma, NY
Abundance Exchange:
$150.00 per day
Both days: $300.00
($275.00 each if TWO of you, or more, register early!)
We will send you a schedule, as well as the choice to join us for lunch before the class, once you have signed up.
Because of Ellen's personal connection with you, this is the ONLY appearance offered on Long Island. At Omega Institute, the Clear Light Center, or New York's Expo, this weekend has a $1,500 value.
SIGN UP NOW AND SAVE!
(See coupon below for special offer for the first 25 to register.)
Elizabeth Joyce

Ms. Joyce and her teachings have had a life-enhancing impact on thousands of people. She teaches that there is such a thing as emotional rubbish, and it is produced within the living-space of the mind. It consists of pain that has long since passed and is no longer useful in your life. Learn how to separate the useful from the unnecessary, and begin to dispose of your inner waste and toxins. Remember, all of our problems seem very simple once they have been resolved. Elizabeth says. "Never hesitate to weep over ancient sorrows, or to feel the joy of new victories." She will bring you new teachings that promise to awaken and revitalize your Soul.
Ellen Pellegrino

Owner of Age of New Beginnings /My New Spalon in Lake Ronkonkoma, NY- located at Beach Club Estates. Ellen is a Reverend, Intuitive, Holistic Energy Healer, and trained Hypnotherapist. Her Hypno-Synigistic work tunes into the age of the individual, is able to locate were the inner pain originated, release it, and help the client to co-create and guide their inner transformation. Ellen always let's you know that "You are not what you see or feel because…you are better than that. You are Divine!" She will be working her beautiful Goddess Magic throughout the weekend.
To Register
with Paypal
Spiritual and Psychic Development Workshop
Saturday Only $150.00 USD Sunday Only $150.00 USD Both Days $280.00 USD

or Call
Elizabeth Joyce at 215-996-0646
Ellen Pellegrino at 516-924-1399
If you bring a friend and register early, with your pre-payment check or on one credit card, you each save $25.00. You must bring a Buddy to receive the discount.

The first 25 people who sign up receive "The Chakras and Your Body" guided meditation with Elizabeth Joyce and Richard Shulman FREE! (This is an MP3 File Download only)

Offer Expires: November 10, 2013